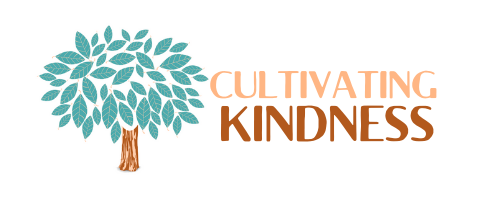 A Global Philanthropy Program
"Leaving a lasting positive impact on people and the planet by cultivating kindness all over the world."
At Nature's Fusions, we want to make life better for people and the planet. Because of you, we are fortunate enough to be able to support those in need both locally and globally. We feel strongly about giving back, that is why we created Cultivating Kindness, a global philanthropy program committed to making a difference in the lives of those around us. Check out the causes we care about below.
Native American Rights Fund - $5,000 Annually
The Native American Rights Fund provides legal assistance to Indian tribes, organizations, and individuals nationwide who might otherwise have gone without adequate representation. Nature's Fusions is committed to helping our brothers and sisters by donating $5,000 annually to the fund.
COVID-19 Relief - $100,000
Our Healthcare workers at the frontlines during the COVID-19 pandemic risk their lives to help other people. To show gratitude for the sacrifices they make, Nature's Fusions has donated over $100,000 worth of Hand Sanitizer and Personal Protective Equipment (PPE) to police departments, fire stations, and libraries all throughout Utah County.
Village Book Builders - Charity Events
Village Book Builders is a non-profit organization empowering villages around the world to end the cycle of poverty through education. In an effort to make a contribution to this great cause, Nature's Fusions sponsor's and hosts charity events regularly such as gala's and concerts.
Brigham Young University Athletics - $20,000 Annually
Nature's Fusions is a supporter of the Brigham Young University Athletics program, and believes in the school's motto – "Enter to Learn, Go Forth to Serve." To express our support, we donate $20,000 annually to the program.
Feed the Children - $120,000
Feed the Children, established in 1979 is a non-profit organization focused on alleviating childhood hunger. Struggling children and their families need help. Especially during the COVID-19 pandemic. No child should ever have to go hungry. Nature's Fusions donated $120,000 to help do our small part in helping fight hunger throughout the world.
Madison House Autism Foundation - $10,000
The mission of the Madison House Autism Foundation is to promote, model, and advocate for the full inclusion of adults with autism and their families in our communities; and to expand choice and opportunity in housing, employment, and social participation. Nature's Fusions wanted to join the movement by donating $10,000.
Utah County hosts an annual fun run for families in Provo, UT. Nature's Fusions has donated over $10,000 worth of product over the last several years. And we're committed to continuing our support for the local community.
The Cleveland Clinic - $3.25 Million
The Cleveland Clinic is a nonprofit American academic medical center owned and operated by the Cleveland Clinic Foundation, a nonprofit corporation established in 1921. It runs a 170-acre campus in Cleveland, as well as 11 affiliated hospitals, 19 family health centers, and more hospitals in Florida and Nevada. Nature's Fusions donated 3.25 million dollars worth of sanitizing wipes to the Cleveland Clinic and other Ohio-based non-profits, schools, and low-income communities.