Top Essential Oils for Fall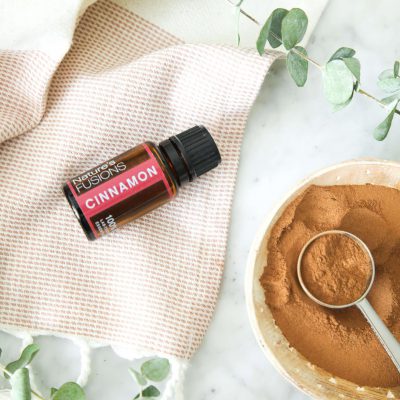 Our cinnamon is steam-distilled from the very thin, smooth bark of Cinnamomum zeylanicum trees grown in Sri Lanka. These trees are indigenous to Sri Lanka and are now commonly grown in Madagascar. It is a tropical evergreen tree in the laurel family that can grow up to 45 feet tall in the wild. The tree has a highly fragrant odor and is commonly used in small amounts as a spicy addition to creams, lotions, and soaps.
Cinnamon is a favorite spice and essential oil because it is reminiscent of baked goods, chocolate covered candies, and has lots of practical uses. This essential oil also makes its debut in our cleansing and protective blends. It brings a natural warmth and spice that's sure to uplift and rejuvenate wherever it goes! Try blending cinnamon with Frankincense, Lavender, Cedarwood, Orange, Lemon, Neroli, Ylang ylang.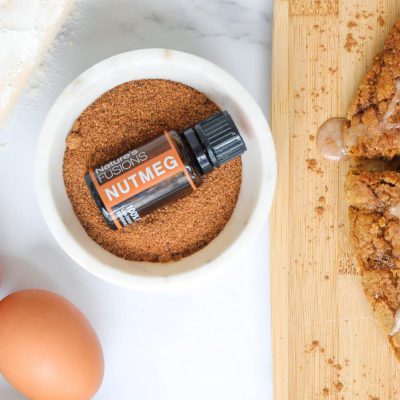 If you like pumpkin pie, then you're very familiar with nutmeg! But do you know where it comes from? The fruit of the Myristica fragrans tree produces two different spices. The red outer shell, when dried, becomes mace. The inner nut is nutmeg. Our nutmeg essential oil is steam-distilled from these nuts grown in Indonesia.
Nutmeg is a potent warming oil, and in very small quantities can help to revitalize and warm through application or massage. Aromatically, nutmeg brings warmth and a deep scent of spice. Diffuse, mix into blends, or apply in 2-5% dilution. Like its powdered counterpart, Nutmeg essential oil pops when combined with others. It does well when blended with Lavender, Clary Sage, Geranium, Orange, Black Pepper, and other spice-derived oils.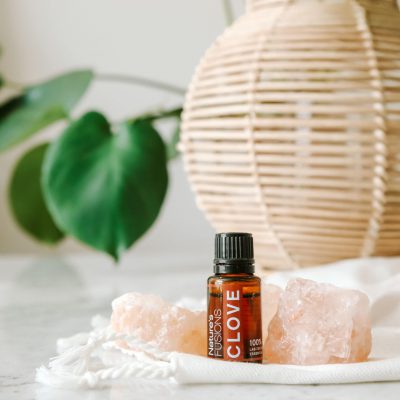 The word clove comes from the Latin word clavus, meaning nail. Look at a clove bud and you'll see that the way the shaft and head form make most clove buds look just like nails. During the 16th and 17th centuries, clove and nutmeg were among the most precious of commodities. In Europe they were even worth more than their weight in gold! Our clove oil is steam-distilled from the dried buds of Syzygium aromaticum trees grown in Indonesia. The buds are harvested from the tree before they open then dried.
This well-known smell blends well with tons of spices like Cinnamon Bark, Nutmeg, and Rosemary as well as Citronella, Grapefruit, Lemon, Orange, Peppermint, and Rose.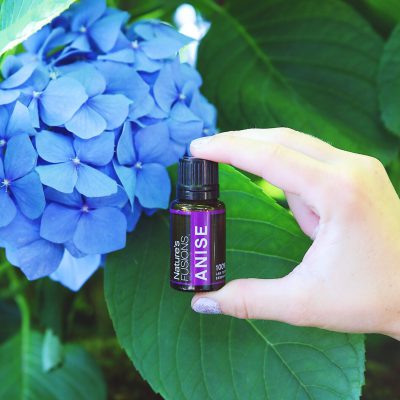 Anise is a common spice that comes from small to medium evergreen trees of the magnolia family. These trees can stretch up to 8m (26ft) tall with lanceolate (skinny oval shaped) leaves and beautiful yellow or pinkish red flowers. The fruits are harvested before they ripen, then sun dried. As the traditional name suggests, star anise is star shaped, radiating between five- and ten-pointed boat-shaped sections. These hard sections are seedpods. Tough skinned and rust colored, they measure up to 3cm (1-1/4") long. Our anise is steam distilled from the Illicium verum trees grown in China today.
Sometimes anise oil will crystallize at cool temperatures due to the anethole content in the oil. The Japanese plant the tree in their temples and on tombs and use the pounded bark as incense. Homeopaths can prepare tinctures from the seeds. Anise has a powerful and licorice-like scent that is fresh, sweet, and spicy. It blends well with Lavender, Pine, Orange, Clove, and Cinnamon.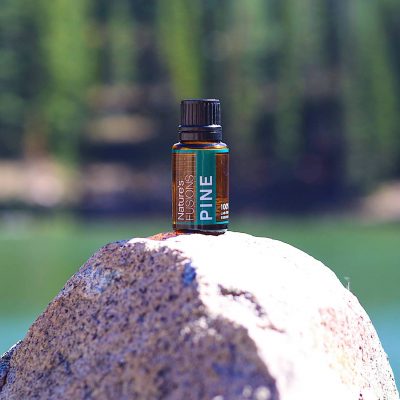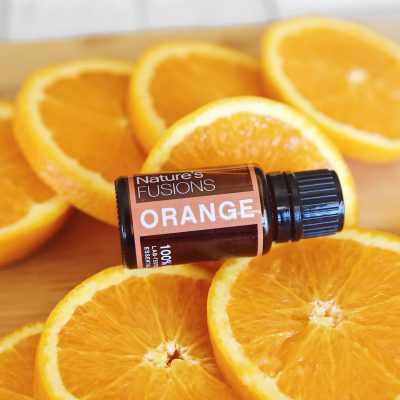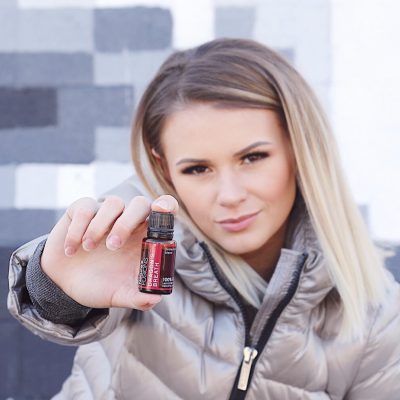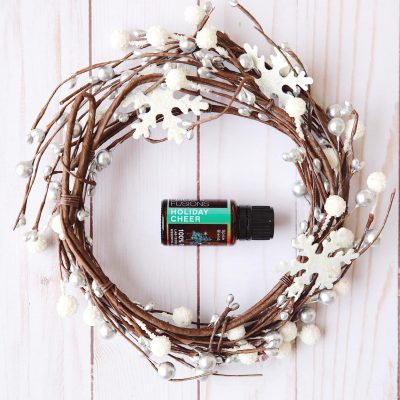 This one
That one
Maybe this one
Or that one
We asked everyone in the office to find out the fall favorites.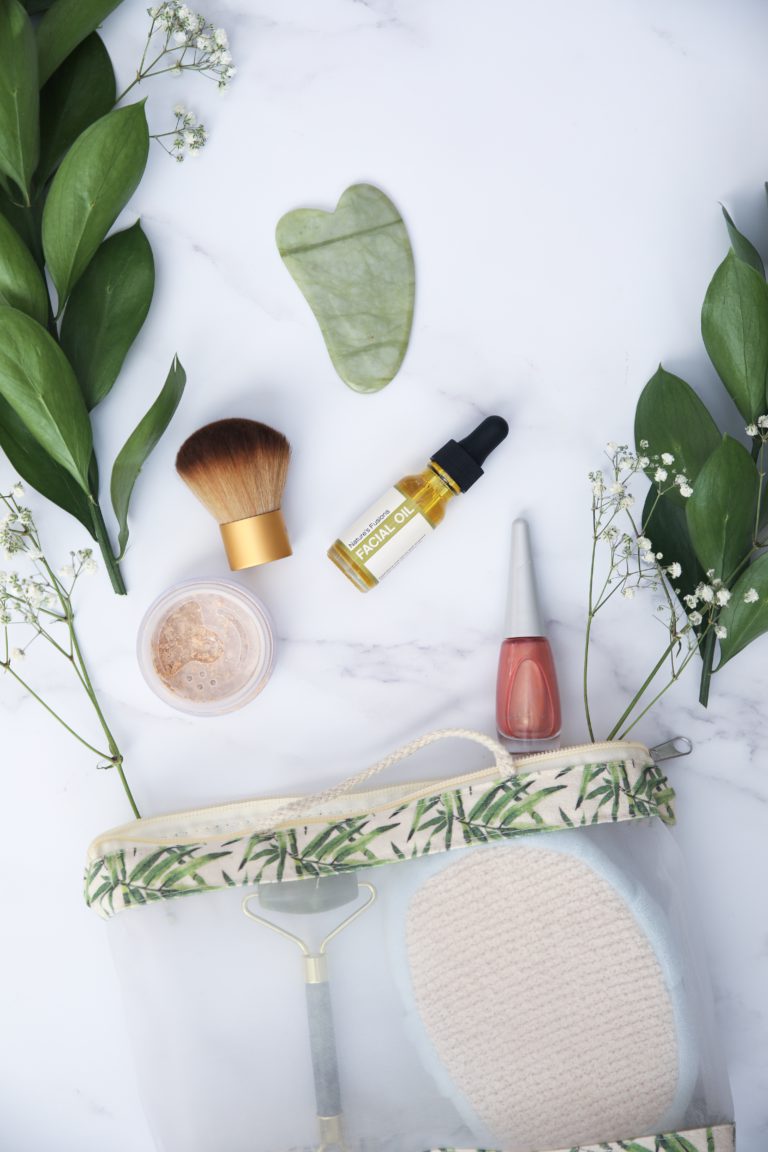 Who doesn't love indulging in some luxurious spa treatments? It's the perfect way to relax and refresh yourself so you can bring your best to
Read More »
Carve a Pumpkin
Bake a Pie
Rake Some Leaves
Pick Pinecones
Make Caramel Apples
Tell Ghost Stories
Bake a Cobbler
Gather Around a Campfire
Jump in a Leaf Pile
Go Stargazing
Track a Harvest Moon
Forget Daylight Savings (Nov 7)
Pick Apples
Eat Some Soup!
Photoshoot in the Forest
(be safe and stay warm!)
Go Bird Watching
Make Some Wassel
Have a Backyard Barbeque
 Smash or Drop a Pumpkin
(not your neighbors, please!)
Have a Pie Eating Contest
Decorate Pumpkins
Drink Spiced Cider
Get a Pumpkin Themed Treat
Make Chocolate Dipped Pretzels
Diffuse a Favorite Fall Scent
Light a Fire
Watch a Movie
Snuggle on the Couch
Practice Thanksgiving Cooking
Drink Hot Chocolate
Eat Halloween Candy
Start Holiday Shopping
Tailgate at a Sports Event
 Give Warm Hugs
Pull Out Your Winter Wardrobe
 Smell the Rain