It's the season of back to school, sweater weather, and pumpkin spice. Crispy leaves make satisfying crunching sounds underfoot, cold, fresh air nips at noses, and the end of the year holidays fast approach. Along with all of that come some of the most delicious scents and goodies. That's right – it's time to talk about spicy fall favorites.
Tired of the Same Fall Smells? Spice It Up!
Pumpkin, apple, and cider are all classic fall smells. They can be mouth wateringly delicious, but sometimes it's nice to, well, spice things up a bit. Literally. Have some pumpkins left over from Halloween? Add a couple drops of Dragon's Breath to turn regular pumpkin into pumpkin spice. Chop apples into slices and throw them in a pot of water with a few drops of Cinnamon essential oil. Simmer it to enjoy the simple, yet enticing aroma of Cinnamon Apple or kick it up a notch with Anise, Cinnamon, Cardamom, Clove, Orange, and Nutmeg oils to create the delicious scent of spiced cider or wassail. Indulge in cranberry spice by combining cranberries with Cinnamon, Clove, and Ginger. Warm, cozy scents are definitely fall season must-haves for any home.
What Spicy Essential Oils Do for You
Just as many of your favorite fall spices can set your tongue tingling, the spicy essential oils that come from some of the same plants are also known for their warming effects. That's definitely a point in their favor as the weather turns colder. Add a couple of drops of Nutmeg to a teaspoon of your favorite carrier oil for a revitalizing, warming massage experience that brings back memories of baking fall treats with Grandma.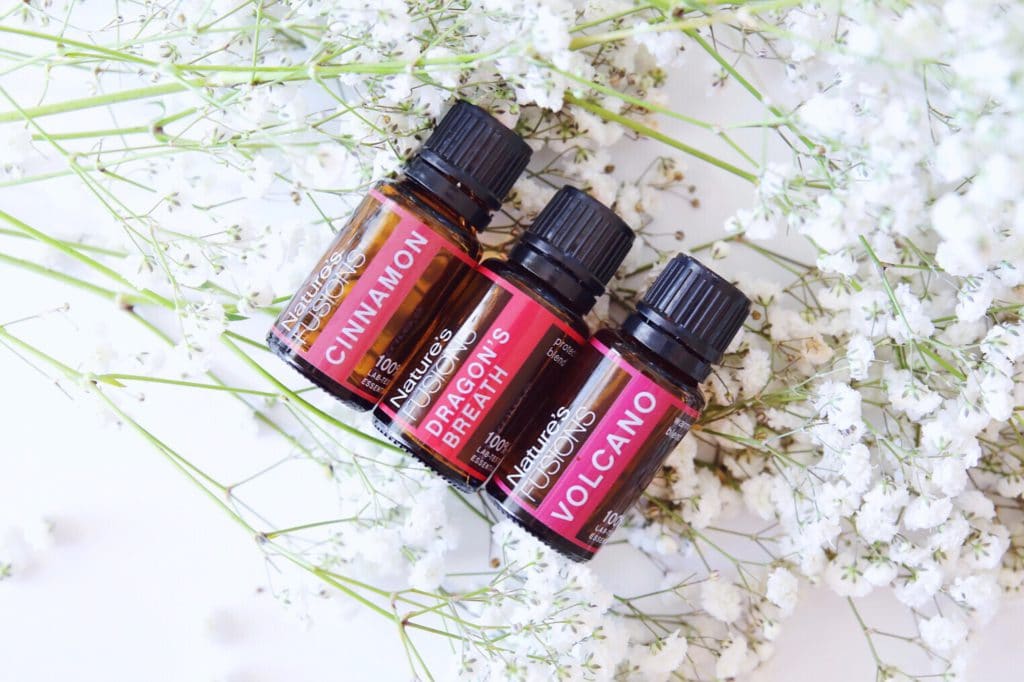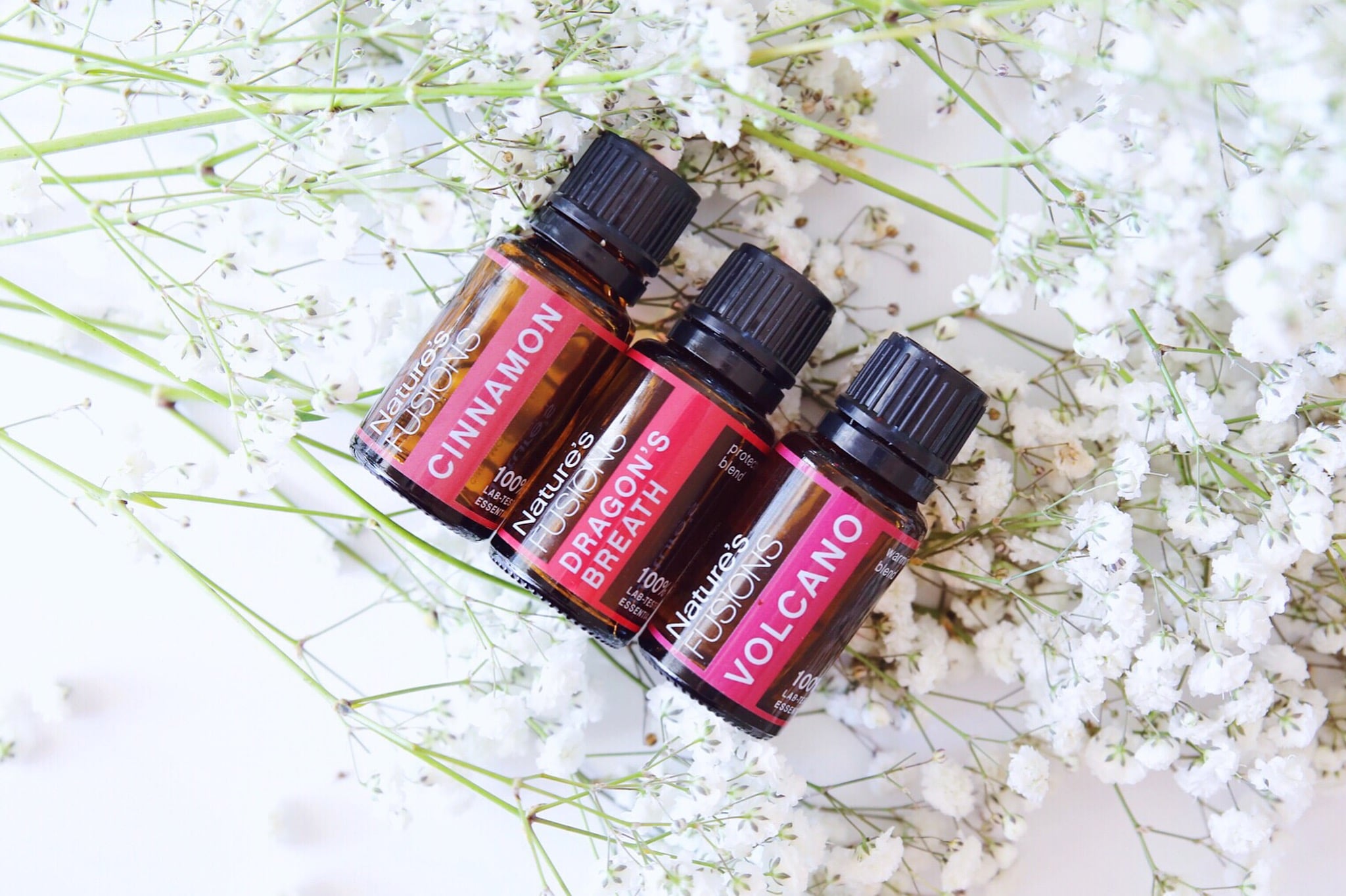 On top of that, the protective aromas of spicy essential oils can help you feel more secure with the advent of cold and flu season. Some have properties that make them an excellent inclusion in cleaning solutions.
With the scents of spicy essential oils so protective and warming, you might not even mind if a little happened to get into your holiday cookies. Who knows? It might just add a little extra spice to them. Just remember, a little can go a very long way!
What about some other favorite fall smells? There are quite a few, especially when you take inspiration from the scents of the great outdoors! The smell of a campfire can be a bit divisive – some love it, others really don't. If you're one of the people who enjoy it, you can create a blend reminiscent of a campfire by combining warm, woody, sweet oils like Frankincense (2 drops), Orange (3 drops), and Cypress (4 drops). Combine your blend with water and add it to your AromaMist Diffuser to enjoy your new essential oil diffuser blend. Pine is another great fall scent. Woody, fresh, and a bit sweet, you can diffuse Pine by itself to create a revitalizing effect in your home that is reminiscent of a spa. If you love the smell of a forest rain, you can create your own favorite diffuser blend with oils like Pine, Juniper Berry, Cedarwood, Clary Sage, or Black Spruce for fresh, woody tones, and oils like Lavender and Bergamot that add a floral sweetness to the blend. Of course, if DIY blends aren't something you're comfortable with, there's always our Holiday Cheer blend. This spicy diffuser blend is made by combining Orange, Nutmeg, Balsam Fir, Cinnamon Bark, Cassia, and Vanilla Absolute oils to evoke memories of baking holiday treats and outdoor holiday adventures.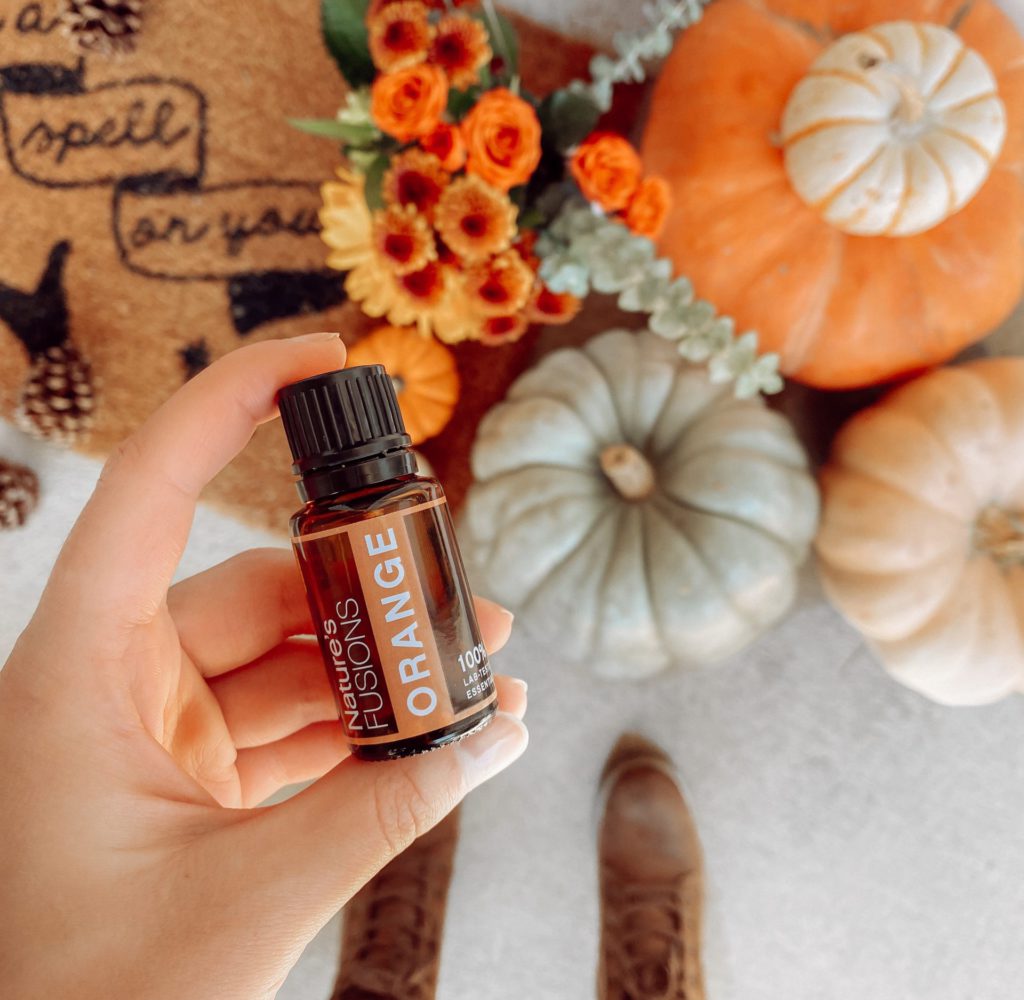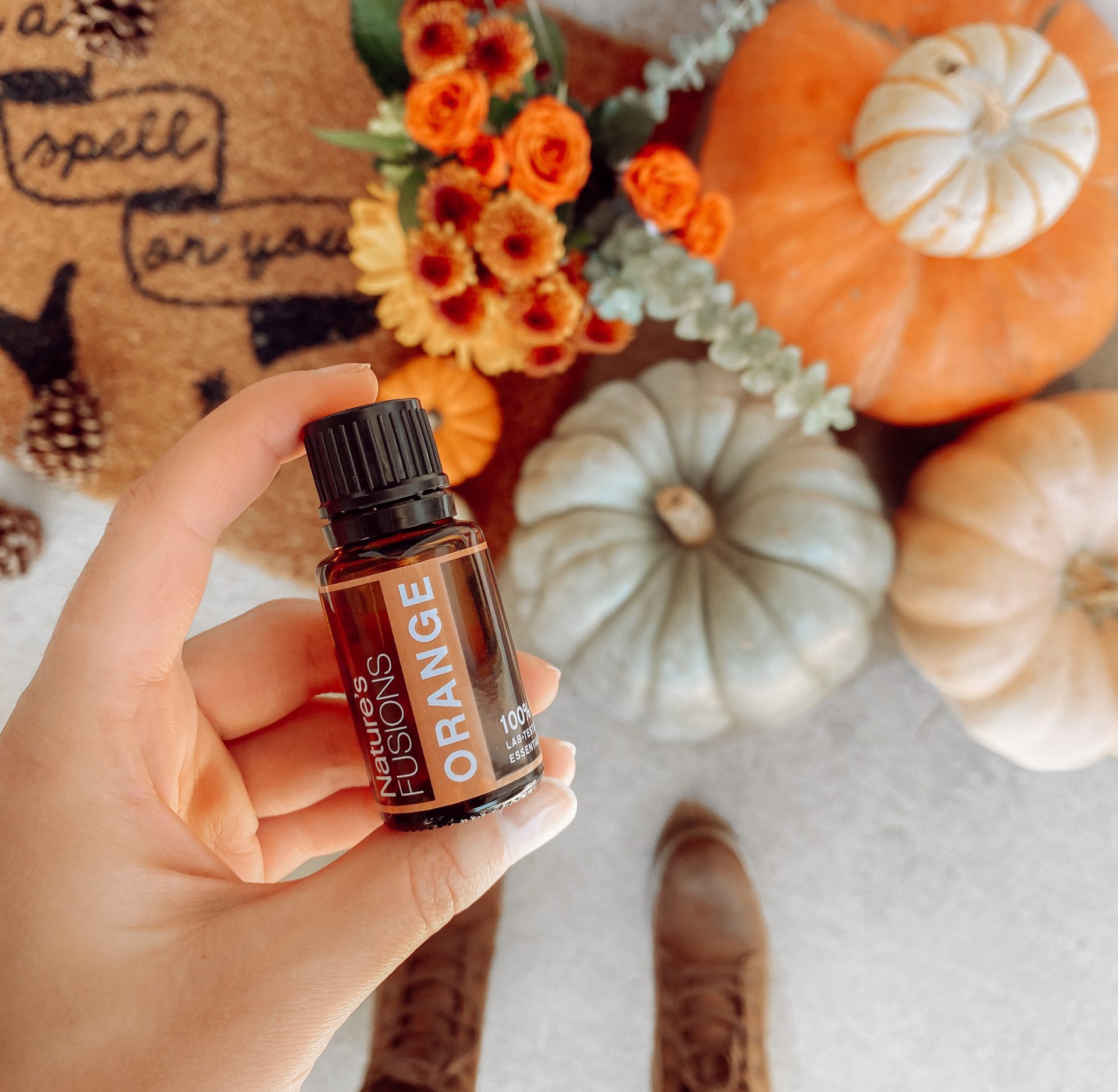 Don't Want to Diffuse? Make a Spray!
What if you don't have a diffuser or don't want to use it for whatever reason (maybe you have kids that get just a little too curious sometimes)? Try making a spray instead. If you love pumpkin spice, you don't have to put in a ton of effort to get your home smelling deliciously spicy. Our simple, non-toxic Pumpkin Spice room spray recipe combines Clove, Cinnamon, Ginger, Cardamom, Orange, Nutmeg, and Cedarwood to create a spray that is sure to delight the senses in no time at all. All you need is a 16 oz amber glass bottle, 16 oz of distilled water, 1 TBS of witch hazel, and your essential oils.
Fall is the kickoff to some of the year's most magical times. Full of beauty and delight, some of fall's most iconic scenes feature some truly delightful spicy scents. Stick with the classics or spice things up with your own personal blends. No matter what way you go, you're sure to love what our spicy essential oils can do for you, whether you choose to diffuse, get cozy with a relaxing massage, or spray away to infuse your home with some spicy fall cheer.