So, you've decided to include aromatherapy in your life. That's awesome! Aromatherapy can be a great holistic way to give your life a bit of a boost in quality. In order for you to get started with aromatherapy, however, there are some essential supplies that you'll need to help you succeed.
One of the easiest ways to incorporate aromatherapy into your life is to use a diffuser. Diffusers come in four types: nebulizing, ultrasonic, heat, and evaporative. Nebulizing diffusers use high velocity, pressurized air to convert the oil from a liquid to a mist. Ultrasonic diffusers combine the oil with water and use electronic frequencies to turn it into a mist, like nebulizing diffusers. Heat diffusers and evaporative diffusers work the way the name suggests, with the former using heat to evaporate the oil and diffuse into the air while the later uses the flow of air to evaporate the oil and diffuse the scent.
If you intend to use essential oils for topical aromatherapy, carrier oils are an absolute must. Because of the highly concentrated nature of essential oils, it's best to dilute them into a carrier oil. Then that mixture can be applied to your skin for the aromatherapy benefits. Common carrier oils include almond, olive, avocado, jojoba, grapeseed, and coconut. Another popular carrier oil is fractionated coconut oil, coconut oil in liquid form.
This one seems like a no-brainer, but there's more to using essential oils than just buying your favorite smell over and over again. Different oils have different effects, so you'll need some research to get the most out of your experience. Essential oils like lavender, peppermint, eucalyptus, rose, and lemon are good starter oils.
Visit each of their product pages to learn more about what each essential oils' added bonus is. For example, Lavender has a full floral smell and is known for its calming and relaxing nature.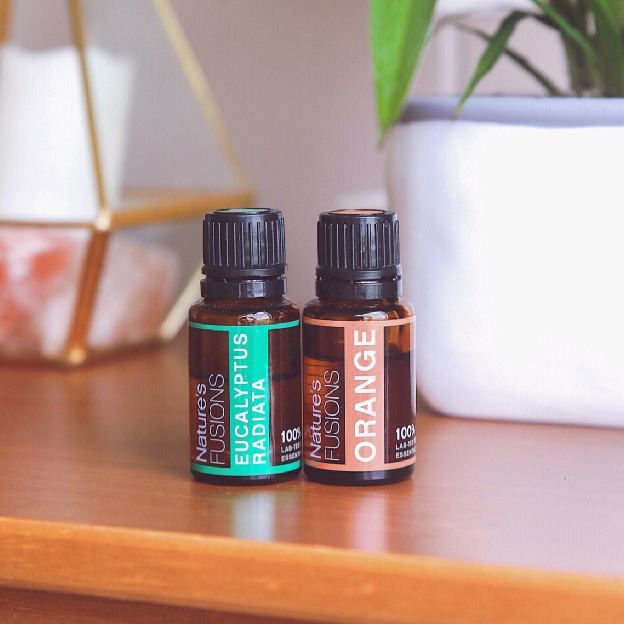 Once you have a feel for how different essential oils work for you and you're comfortable with how to use them, you'll want them with you wherever you go. Because exposure to heat and light can affect the quality of the oil having a carrying case specifically for your oils can be super helpful. A good case will keep them out of the light and organized so they won't get lost or damaged.
As you become more comfortable with different oils and come to understand the effects they have on you, you can start experimenting with creating your own blends. The sky is the limit!
Of course, that means you'll need something to contain them in. Dark glass bottles are a must. Use amber or cobalt blue glass bottles for the best protection. Amber bottles offer the best protection against ultraviolet light. Cobalt blue bottles help limit visible light, protecting the oil.
Now let's talk caps. Most caps come with a dropper or reducer that restricts the flow of the oil like the holes on a saltshaker. There are reducers that let out a few drops when you tip it over, some that you have to flip all the way upside down, and more. Nature's Fusions uses different methods for different products.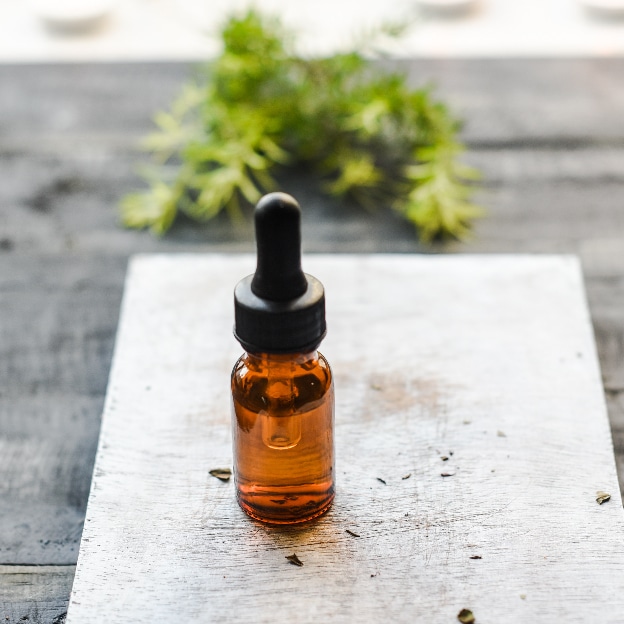 Essential oils have horizontal reducers so that as soon as you start tipping it sideways the oil is on its way out. Our Facial Oil uses a dropper cap with a bulb. You've probably seen these. They allow you to squeeze the cap between two fingers to suck the oil into the dropper for easy application. If you prefer to have a little more accuracy and control, look for a dropper cap—some even have measurements on them.
If you feel like reducers restrict the flow of essential oils too much, go without an insert. Just be careful though, too much of one essential oil could be more potent than just dumping extra salad dressing on your plate.
Having the right tools and supplies on hand can make a huge difference in how effective aromatherapy can be in your life. As with anything you buy to improve your quality of life, it's important to make sure that what you buy is good quality and from a reputable source.
Remember, quality ingredients and equipment can make all the difference in your aromatherapy experience.