With summertime fast approaching, camping season is getting well underway. The chance to spend some time out in nature, appreciating the beauty and serenity it offers can be too much to pass up. Unfortunately, it also exposes you to bugs that would like nothing more than to give you a nibble or two. So, what can you do to keep the bugs from biting?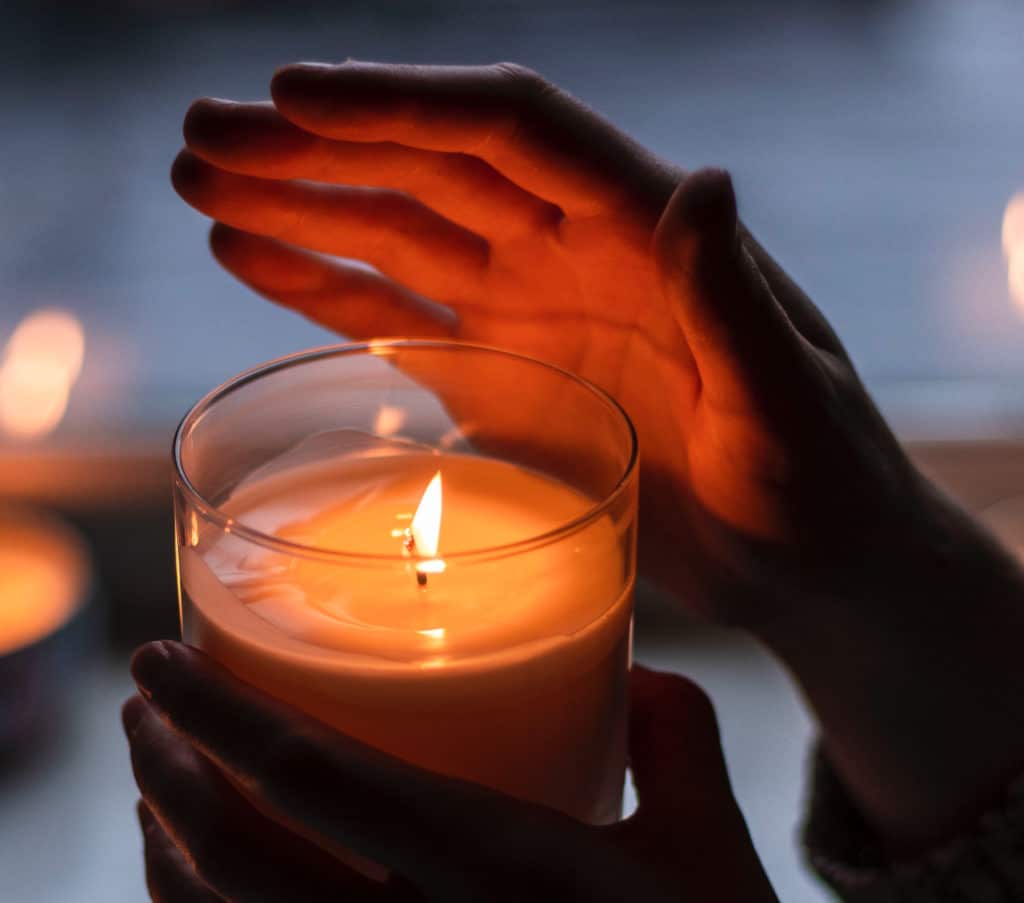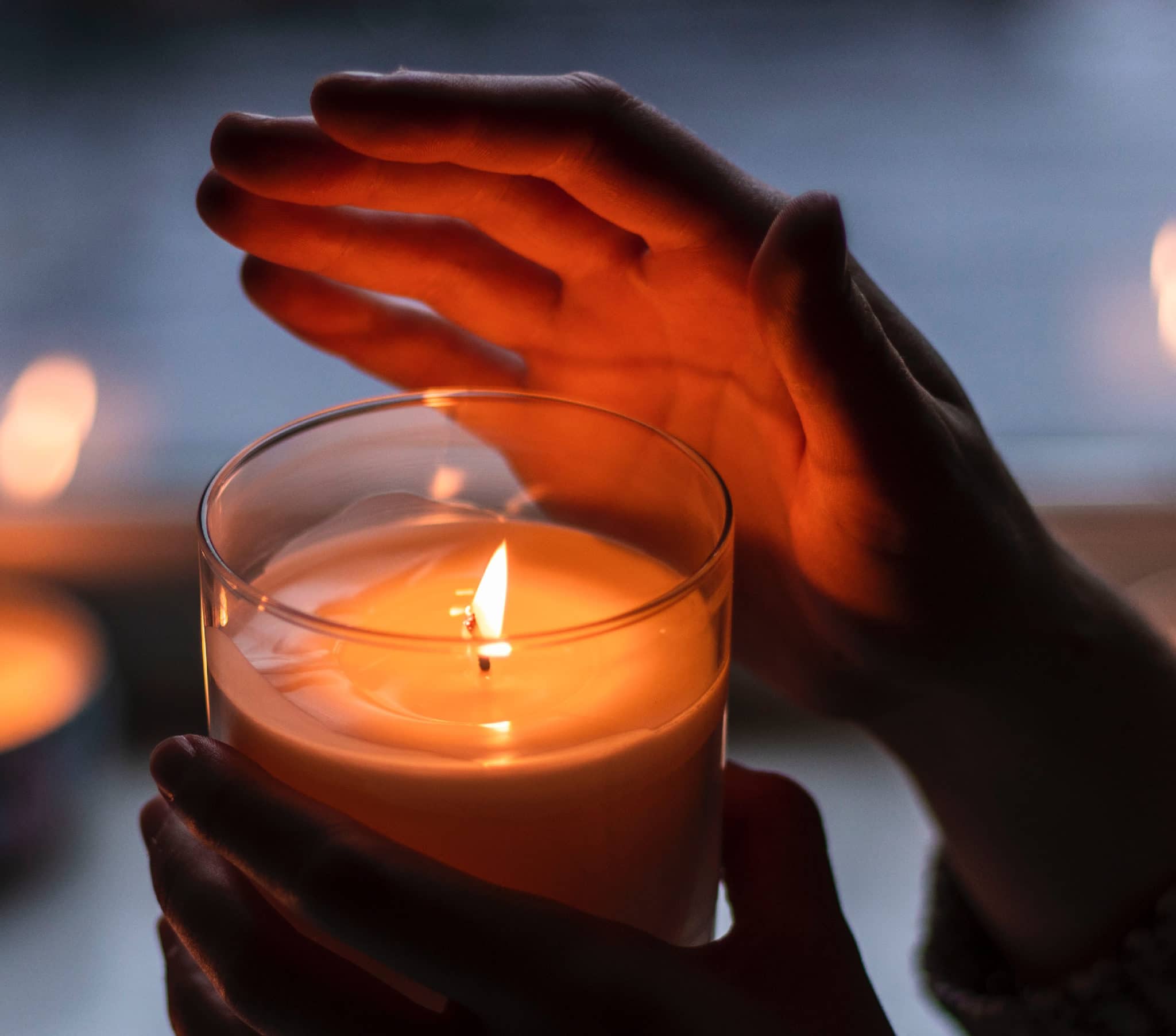 There's always the go-to bug repellant spray that so many people use, but that isn't always a good option. Maybe you're concerned about the chemicals in the spray or you're looking for a way to protect a young baby who shouldn't have bug repellant applied to them. If you've spent much time in the camping section of stores, you may have seen bug repellant candles on sale along with other gear. These candles give off the scent of citronella which is often regarded to have bug-repellent properties. As an added bonus, it can give your camping site some extra light. Just be sure you have them placed in a safe spot where they won't tip over and start a fire.
Many people love the smell of essential oils. It would seem that bugs, on the other hand, are less fond of certain scents. Oils like eucalyptus, tea tree, citronella, lavender, mint, basil, and clove are just a few options that can be used to make your own essential oil bug spray. Feel free to make your own blend or use one that's already been curated for you.
Nature's Shield is our blend*. Try mixing it with water in a spray bottle in a 4-10% dilution and spray it onto your clothes, bedding, equipment, or exposed skin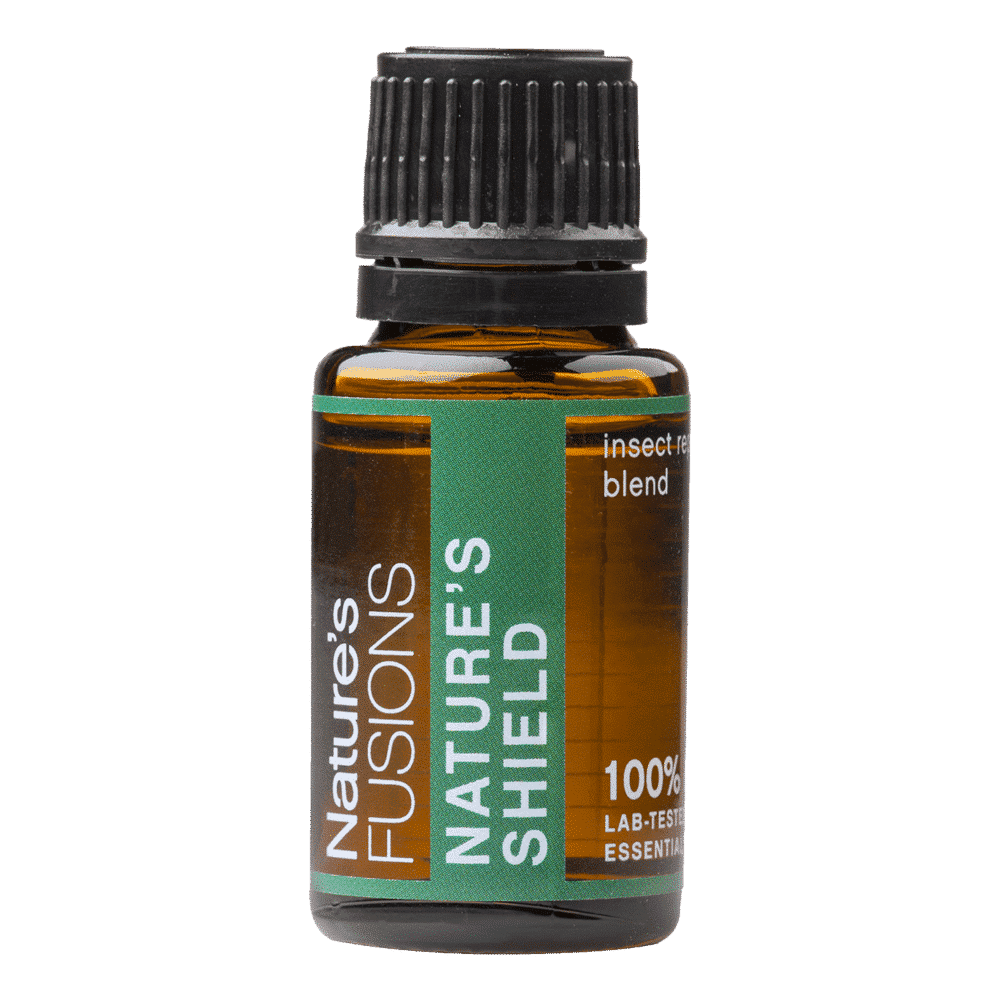 Bugs like mosquitoes aren't strong fliers. Mosquitoes in particular generally fly at about 1-1.5 miles per hour. If you want to keep your campsite mosquito-free, one of the things you can do is create some air movement to make it more difficult for them to be in the area. This may require you to have a source of power that you can use to plug fans into. Alternatively, you may be able to choose a campsite that is a little less sheltered from the wind. Of course, you could also use screens to cover your campsite. Then you don't have to worry about a power source.
As with essential oils, fresh and dried herbs can give off scents that are appealing to us as humans but are less so to bugs. Mint is an especially good example. Herbs in the mint family generally smell refreshing and clean to us, but bugs don't seem to like them at all. You could bring potted mint plants camping with you, burn it in your campfire, or rub it onto your skin. Other herbs such as eucalyptus, sage, and rosemary may be used similarly. Make sure to do a spot test on your skin before you start rubbing it in if you choose to go that route. A camping trip isn't the time you want to find out that your skin is sensitive to the oils.
The clothing you choose to wear camping can go a long way towards providing you some protection. Long pants and sleeves reduce the amount of skin you leave exposed and make it more difficult for bugs to get to you. One study indicated that dark clothing, especially blue, was attractive to mosquitoes. If long pants and sleeves sound unpleasant to wear during the day, try to wear it at least in the morning and evening when mosquitoes are the most active.
Campfires are a normal part of camping (at least when fire restrictions allow them). Some people love the smell of campfire smoke, though others don't care for it much. The good news is that bugs don't like the smell of smoke much either. Mosquitoes use their sense of smell to find their meals. If you smell like smoke, you'll probably smell less like food to them.
Bug bites can be a real downer on a camping trip. Finding ways to keep them from biting you helps you make the most of your camping experience without some annoying souvenirs that can last for days. Take some time to figure out which method works best for you or use them in combination with one another to give yourself a better shot at not being bitten.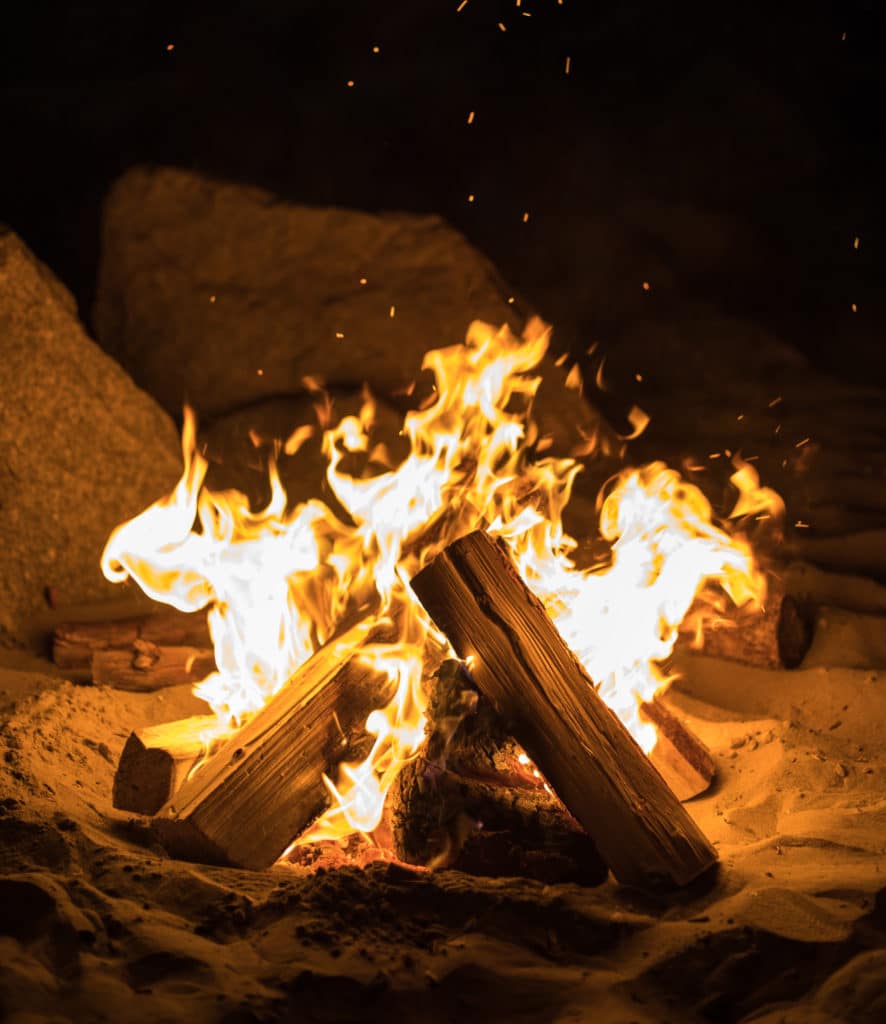 *Many essential oils are listed on the EPA "Active Ingredients Eligible for Minimum Risk Pesticide Products." However, in order for products that contain those ingredients to make pesticide or insect repellant claims, the products must be labeled as pesticides, including all the government-required verbiage and warnings. In addition, the products cannot contain any ingredients that aren't on either the Active Ingredient list or the Inert Ingredient list for minimum risk pesticides. For these reasons, all Nature's Fusions essential oil products are labeled as cosmetics or dietary supplements, instead of pesticides.