If you could capture a Christmas moment straight out of the Nature's Fusions family home and put it in a bottle, it would smell just like our spice blend, Holiday Cheer. Holiday Cheer is everything you would expect it to be: warm, sweet, spicy, fresh, and beautifully nostalgic. Whenever you need a little more holiday spirit in your heart and home, pull out your bottle of Holiday Cheer and awaken the powerful Christmas magic within.
One Christmas season, Nature's Fusions founders and brothers, David and CJ Peterson, set out to do just that—bottle a bit of a traditional Peterson family Christmas for everyone to enjoy. As they thought about the scents of the holidays, they pictured gingerbread men and women plumping up in the oven, with the smells of ginger and cinnamon filling the house. Their mouths watered at the memory of Christmas morning cinnamon rolls, with wafting tendrils of cinnamon and nutmeg floating through the air. They thought about fresh mulling spices and oranges, simmering on the stove and warming the family from the inside out. The brothers saw themselves as kids, bungling hands working so hard to frost homemade gingerbread houses and cinnamon rolls. They remembered family trips to the nearby tree farm where that perfect balsam fir was just waiting to be selected and lovingly decorated by children aglow with wonder. As they conjured up the precious memories of Christmas past, they pulled out every oil they thought might belong in their little bottle of holiday smells. They sampled every possible combination of holiday spices, beloved conifers, Christmas fruits, and cherished flavors. Not trusting such an important quest to their noses alone, they took a collection of samples to their siblings who weighed in on which one brought Christmas back the best. The chosen blend became Holiday Cheer, and it is a precious gift from the Peterson home to you. 
The final combination that became Holiday Cheer encompasses all those memories into one harmonious blend. Orange from the spiced cider, Nutmeg from the gingerbread, Balsam Fir from the tree, Cinnamon Bark and sweet-smelling Cassia from the cinnamon rolls, and Vanilla Absolute from deserts dripping in frosting. Each one of these smells is delightful on its own, but when combined, they are magical. Together, these scents are, quite literally, the smell of happiness!
The beauty of an oil blend is that all the many soul and body benefits of each individual oil are rolled into one. With Holiday Cheer, six powerful oils unite to bring comfort, cheer, and healing. Orange can lift the spirit and brighten your skin, just in time for the many festive Christmas parties you will be attending. Nutmeg is a soothing and aromatic topical warmer, perfect for a holiday massage or to relieve sore muscles after all that holiday baking and shopping. Balsam Fir is the perfect accompaniment to Nutmeg. While Nutmeg warms, Balsam Fir is refreshing. Cinnamon is another enlivening component of a relaxing and invigorating massage oil. Cassia has a similar scent to cinnamon, but it is even sweeter and more fragrant, bringing with it the unmistakable smells of the season. The final element in Holiday Cheer is Vanilla Absolute, which acts as a complement to and refiner of all the other scents within the blend. Balsam Fir is softened while everything else is warmed. Vanilla is also known to promote calm and peaceful feelings.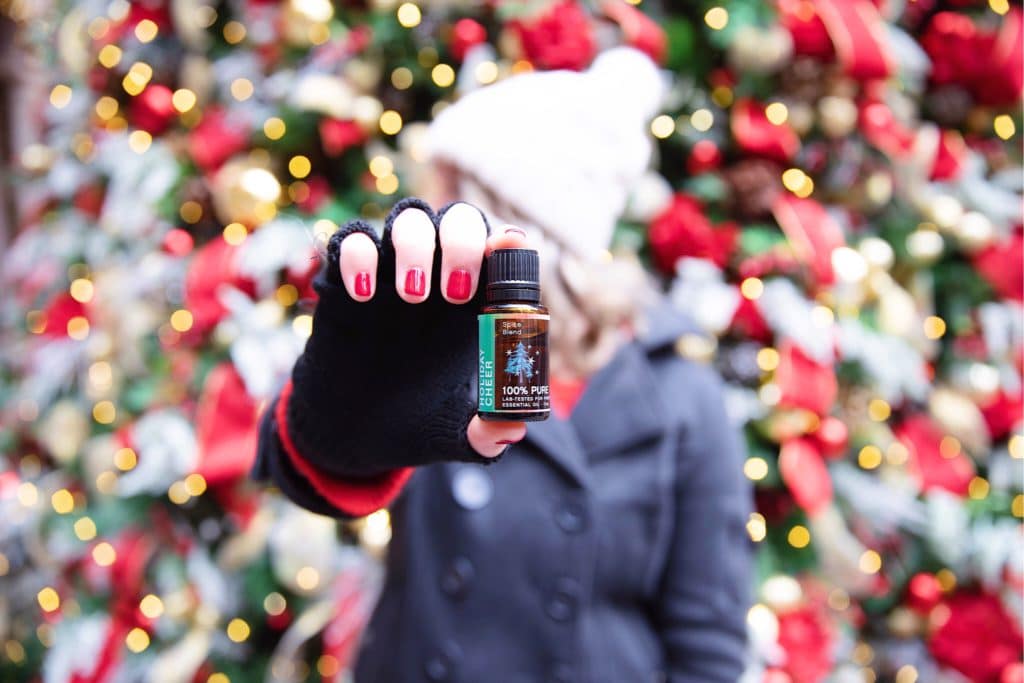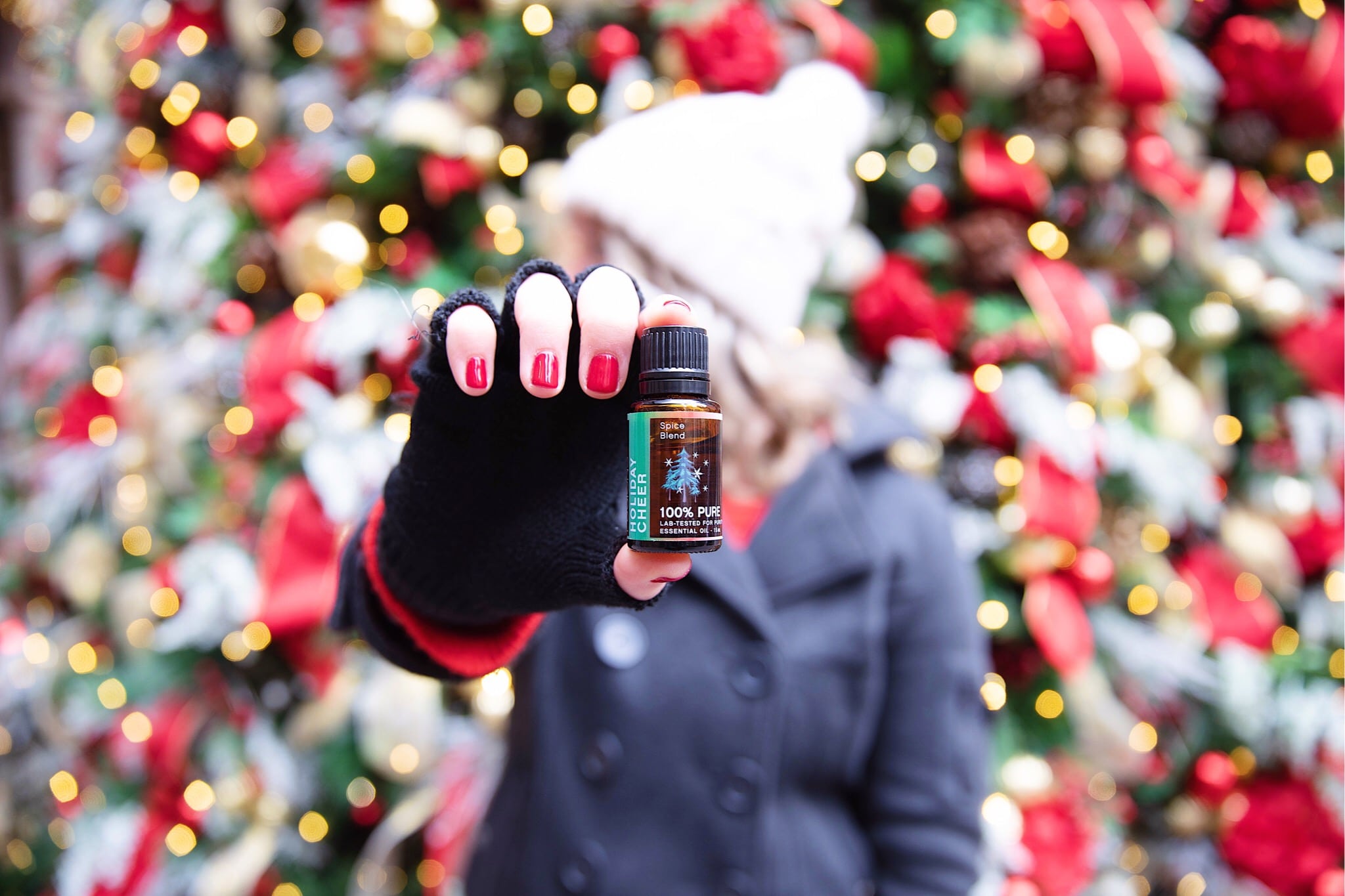 Make the most of your precious bottle of Holiday Cheer. Use it to make your home smell like Christmas. When people visit, they will wonder what you've got baking and if they will be offered a sample! Use it in a diffuser to direct that holiday smell throughout the house. Soak it into diffuser reeds so that the smells of the season can last even longer. Drop a bit into your favorite lotion and take Christmas with you wherever you go. Make your own Holiday Cheer-infused soaps or candles and give them away as gifts to friends and neighbors instead of that traditional plate of sweets. Giving the gift of Holiday Cheer, regardless of its form, is a great way to brighten and enliven the holiday season for the people you love, without all the calories! If you want to more fully embrace the spirit of Christmas
this year, then bring the special joy and precious memories of the holidays to your
home and the people you love with the gift of Holiday Cheer!