Did you know that your skin is your body's largest organ? It's true. On average, skin has a surface area of about 2 square meters. That's an impressive amount of coverage for an organ. It's also one of the few organs that is readily visible. Most of the others are very much inside you, and for good reason. Given its somewhat unique visibility, along with the crucial role it plays in your health and wellness, it makes sense that you would want to take good care of it. Among the sets of tools that you can choose from to include in your arsenal of skin care products are some of the top essential oils for skin.
Citrus Essential Oils for Skin
Citrus fruits provide us with so much more than just a tasty, yet healthy treat or snack. The oils that can be cold pressed from the peels of some citrus fruits offer skin care benefits as well. Take Bergamot as an example. When applied in a 2-5% dilution, Bergamot essential oil can soothe and moisturize dry skin, improving its appearance. It's important to note that some Bergamot essential oils contain bergaptene, which has been known to cause photosensitivity. This can spell trouble if you go outside after applying it topically, as it makes you far more susceptible to serious sunburns. Fortunately, the refining process our pure Bergamot essential oil goes through ensures that it is completely bergaptene free, making it safe for topical use.
While Bergamot helps with the appearance of dry skin, Lemongrass essential oil improves the appearance of oily skin. In fact, it's an excellent inclusion in facial toners in a 2-5% dilution for this purpose. It's a natural astringent, which enables it to help dry up oily skin and reduce the appearance of pores. If oil control is your goal, Lemongrass is a good oil to try.
If you love citrusy scents, be sure to check out our other essential oils with awesome skin care benefits include Grapefruit, Lemon, Lime, Neroli, and Tangerine.
Mint Essential Oils for Skin
If reddened skin is a problem for you, certain minty essential oils could be the perfect remedy. Both Peppermint and Spearmint can provide topical cooling thanks to the menthol found in both. This helps improve the appearance of damaged, reddened skin. Incidentally, the topical cooling effect also makes it an excellent addition to a massage blend. While there is a fair bit of overlap, there are a couple of differences worth noting between the two. Peppermint has more menthol in it and has a strong minty scent with warm, herbaceous undertones. In contrast, Spearmint offers a sweeter scent that is less harsh than that of peppermint.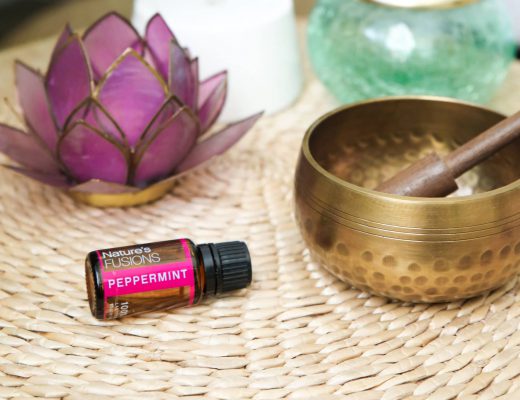 Exotic Essential Oils for Skin
When you're diving into the realm of self care, there's nothing that says indulgence quite like using some of the more exotic essential oils for your skin care. Those who have mixed skin know that it can be tricky to find a balance between the oily parts of your skin and the parts that are on the drier side. Not to fret, however. In fact, you're in for a treat. Not only is the rose one of the more romantic flowers out there, but it's also where Rose Absolute comes from. This essential oil is great for balancing mixed skin types. It should only be applied in an extremely small dilution, so use it sparingly. For those with damaged skin, Frankincense offers a luxurious way to improve its appearance. In fact, it was included in rejuvenating face masks by the ancient Egyptians. Frankincense has a warm, pungent, sweet smell. If you want something with a fresh, rich, woody, honey-sweet smell that also improves the appearance of damaged skin, Helichrysum is the way to go. Like Rose Absolute, Helichrysum should only be applied in a very small 0.5% dilution, whereas Frankincense can be applied in a 2-5% dilution.
Curious about other exotic essential oils that you could use for your skin? Check out Blue Tansy and Sandalwood next.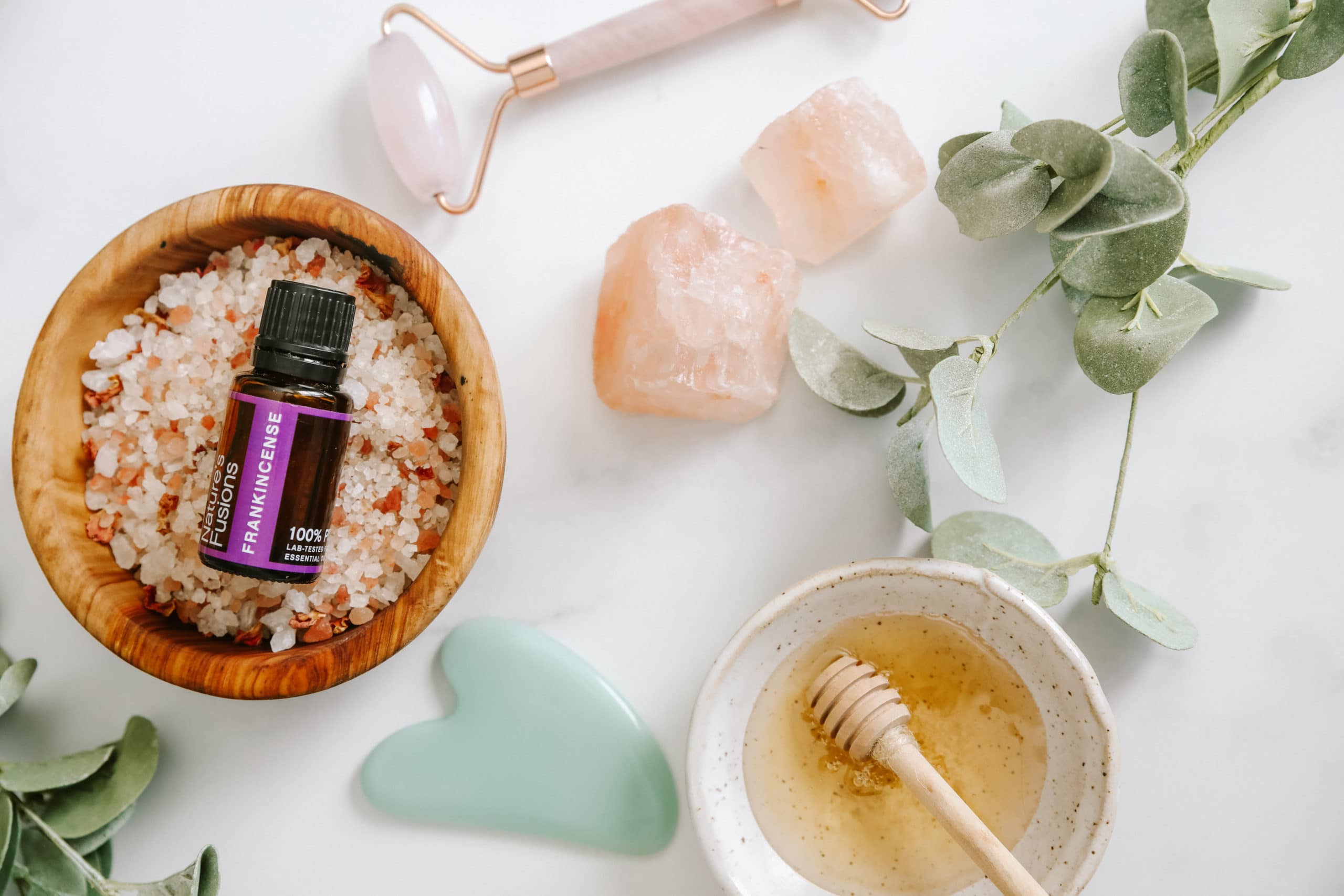 More Essential Oils for Skin
Those with sensitive skin know how important it is to use products that are gentle on it. Fortunately, Copaiba is known for being an exceptionally gentle essential oil. It can help improve the appearance of dry, damaged, and mature skin. Geranium is another essential oil that helps multiple skin types. If you have dry skin, mature skin, or oily skin, Geranium can help improve its appearance. Anyone who's experienced chapped or cracked skin knows how uncomfortable it can be. If your skin is suffering in this manner, Patchouli can help. It's great for improving the appearance of chapped, cracked, and damaged skin.
So far we've covered some of the best essential oils for your skin. It's not an exhaustive list though. Be sure to look at Cedarwood, Citronella, Cypress, Eucalyptus Radiata, Lavender, Soothing, and Tea Tree to see what benefits they offer.
As cosmetic products, essential oils offer a variety of benefits when it comes to improving the appearance of your skin. With all the different oils out there and the myriad of benefits they can provide, there's something there for everyone. If you're interested in using essential oils to beautify your skin, take note of the type of skin you have, its condition, and its needs. From there, you should be able to find the best essential oils for your skin to help you get the results you're looking for. Looking for something quick and easy? Try our Facial Oil. We've combined the best of the best and made an amazing facial oil for all skin types. A couple of drops will have you glowing.