Top Essential Oils for Skin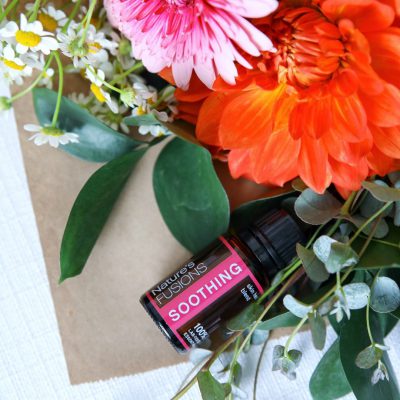 Designed with natural health professionals to improve the appearance of compromised skin, Soothing is a must have for everyday carry. Grab a diluted roll-on for easy application, or bring the whole 15ml bottle for reassurance. Not only does it smell like a field of flowers, it also has many uses!
Let Geranium, Lavender, and Helichrysum soothe and rejuvenate your skin while leaving a pleasant scent. 
Dilute & apply topically to improve the appearance of sensitive skin and stretch marks. You can even apply a small amount of Soothing when using an adhesive bandage.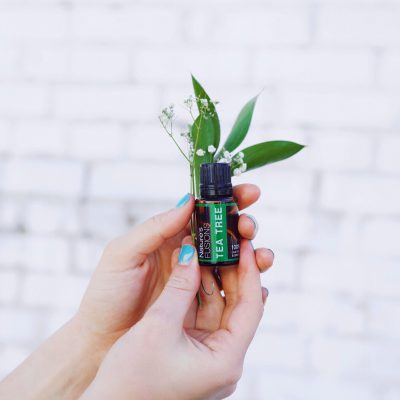 Tea tree is great for relaxing and providing protection. Our tea tree essential oil is steam-distilled from the leaves of the melaleuca alternifolia grown in Australia.
Tea Tree has a fresh, antiseptic and medicinal scent. It also has characteristic mint and spice back-notes that almost classify it as a mint!
Once in the air, tea tree is excellent for providing a relaxing, protective scent. Diffuse or apply in 2-10% dilution.
Tea Tree also is a Rockstar in the cosmetic world. Let this crowd favorite manage tricky spots on your face with a little bit of dilution!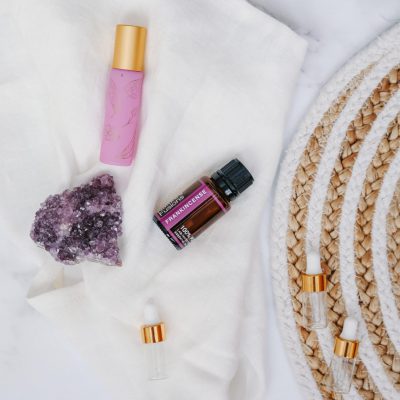 Our frankincense comes from the resin of scraggly boswellia carteri trees in Somalia. The resin is collected from the bark of the tree while it's still growing and then steam distilled into the luxurious essential oil that we've come to know and love.
Frankincense is from the French word 'Franc' meaning 'luxuriant' or 'real incense'. In ancient times, it was used by the ancient Egyptians as an offering to the gods and as a rejuvenating face mask. Frankincense is a common fragrance used in perfumes since the beginning of history. Use this potent essential oil to improve the appearance of damaged skin or bring balance and peace through meditation.
Apply topically in a 2-5% dilution, or diffuse for a relaxing experience.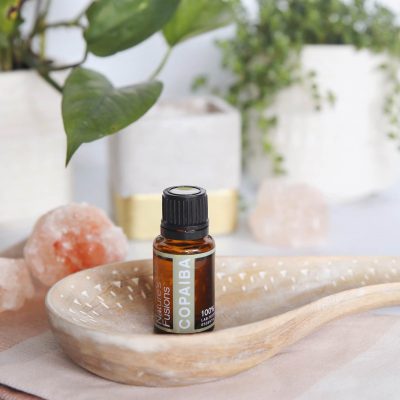 Our copaiba oil got its long-term origins from Brazil. A very gentle oil for the skin, copaiba has been used since the 16th century by Brazilian natives. It is steam distilled from the resin of copaifera trees straight out of Brazil and is valued for its high beta-caryophyllene content.

Copaiba has a balsamic, woody, and subtle earthy scent that blends well with Cedarwood, Roman Chamomile, Sandalwood, Black Pepper, Lemon, Lemongrass, and Cypress essential oils.
Copaiba improves the appearance of skin and helps bring serenity and calm to the most hectic of days.
Skin care is often considered by many to be solidly in the realm of things that pertain to women. While women certainly do seem to spend more time (and money) on skin care, there's nothing that says that male skin can't benefit from a little TLC as well. The fact is that taking good care of your skin is something everyone should be doing. Taking care of your skin means that it can stay healthy and youthful longer. Youthful looking skin means that you look younger for longer. And healthy skin better protects you by serving as a barrier between you and germs, bacteria, and even death—your skin keeps the water in your body from evaporating and so you don't shrivel up and die.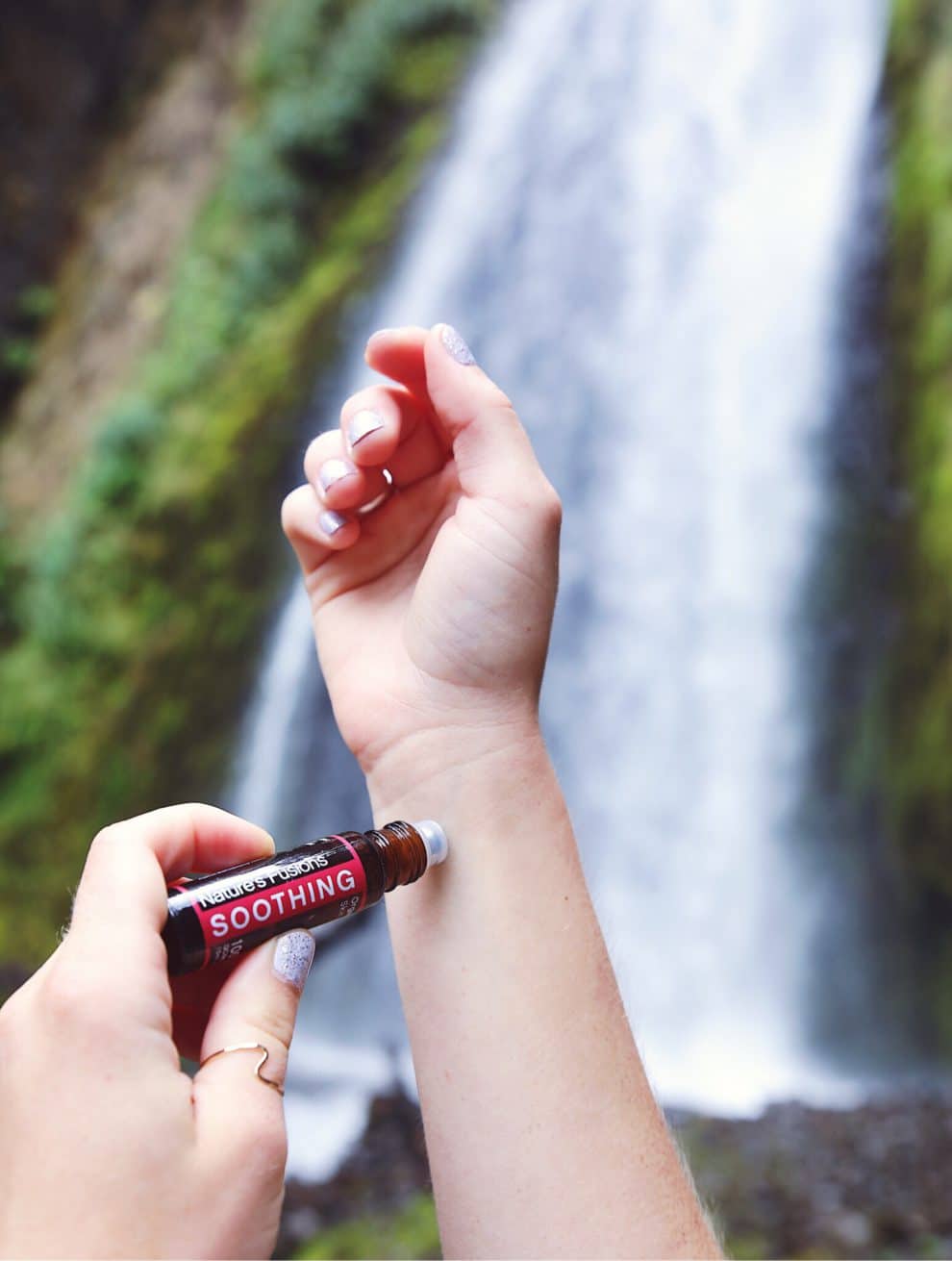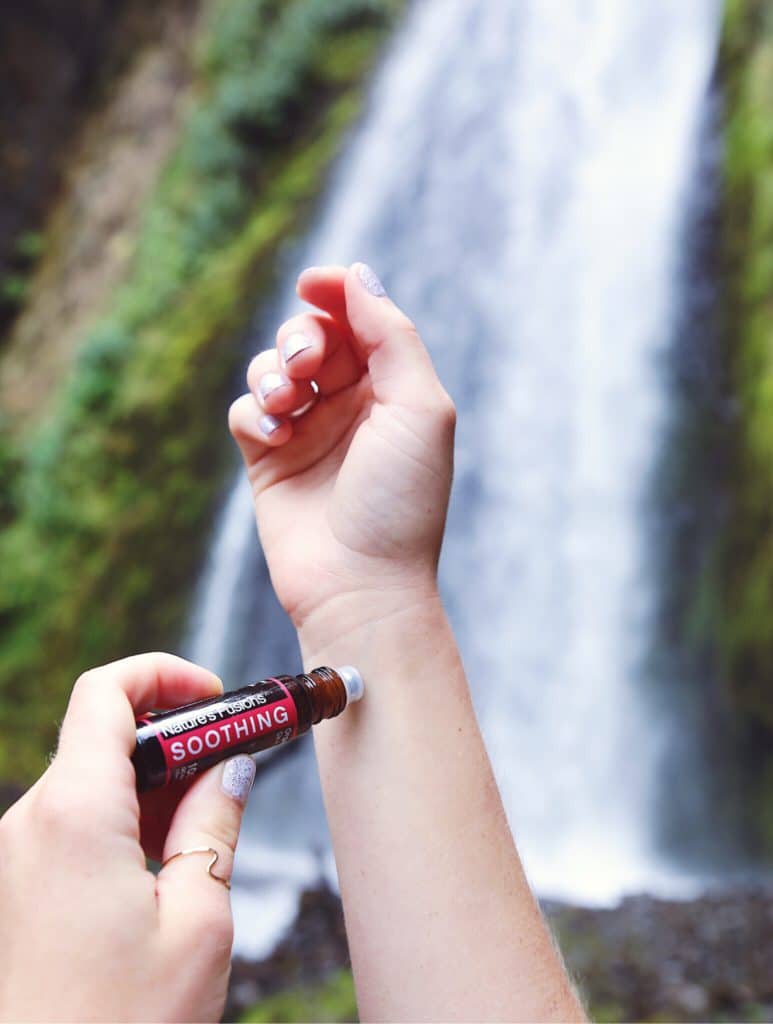 Knowing what not to do when it comes to skin care is just as important as making sure you know what you should do.
To start with, it's important that you don't use skin care products after they've expired. At best, they'll be less effective. The bigger concern is that you would be introducing bacteria and germs onto your skin that can cause you to have breakouts and irritate your skin. Just like putting moldy cheese in the fridge and letting it infest the rest of the food.
Don't use products at the wrong time of day. Some skincare products are labeled specifically for day or night use. Night use products may have retinol in them which is photosensitive. Using retinoids during the day isn't harmful, they will just break down in the sun and be less effective.
You've probably heard that moisturizing is important for your skin. Normal body moisturizers can be too heavy for the skin on your face, especially around your eyes. So don't use just any lotion on your face. 
In a similar vein, don't forgo sunscreen. While some exposure to the sun is healthy and allows your body to make vitamin D, it only takes a few minutes in direct sun to get the vitamin D you need. Not using sunscreen exposes you to damaging UVA and UVB rays that prematurely age and burn your skin.
If those are some of the don'ts, what are the do's? One of the first things you should do is to find out what your skin type is. The options are dry, normal, oily, and mixed/combination.
Once you've got a handle on what your skin type is and what it needs, the next thing to do is to put together your skin care routine. At a bare minimum, your skin care routine should include a cleanser, moisturizer, and sunscreen. Face masks, exfoliators, serums, toners, and other products can be included for a more comprehensive routine. Just be careful to not overdo it. Try a couple of things, however many you are excited about, anywhere from 1-8 products. Be careful though, any more than 10 products in one skin care session may be too much. You may find it beneficial to create a specific routine for both morning and evening.
Feeling a little overwhelmed? We get it. There are so many options to choose from and too many places to start. Just start here!
Essential Oils for Skin Repair
Did you know that essential oils are sometimes considered cosmetics? Given that classification, it only makes sense that they would have some skin care benefits when applied topically. Frankincense essential oil helps improve the appearance of damaged skin when applied topically. Tea Tree essential oil can help with different skin issues in addition to soothing skin. Our skin rejuvenation blend, Soothing, was designed in conjunction with natural health professionals for the purpose of improving the appearance of compromised skin. It can also help improve the appearance of sensitive skin and stretch marks. It's important to note that pure essential oils like ours should be applied in a dilution with a carrier oil when used topically.
At the end of the day, taking good care of your skin is only going to benefit you. There are a few keys to being able to take good care of your skin. Knowing what not to do can help you avoid making skin care mistakes that can compromise your skin's health and beauty. From there, you can learn the best way to take good care of your skin based on its type. Be sure to start putting these pure essential oils to work giving your skin the tender love and care that it needs. And stay tuned for the launch of our new skin care line here in the next couple weeks!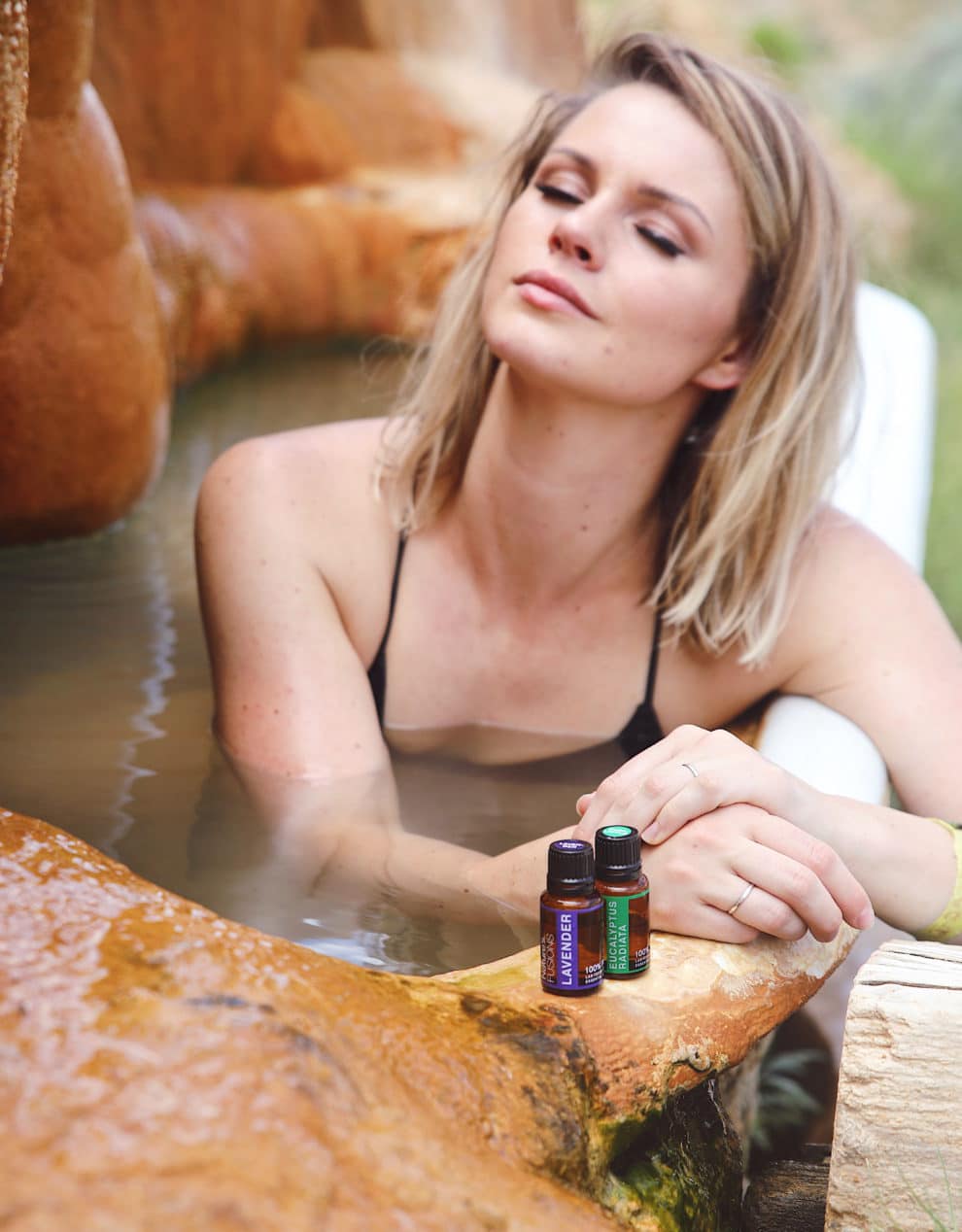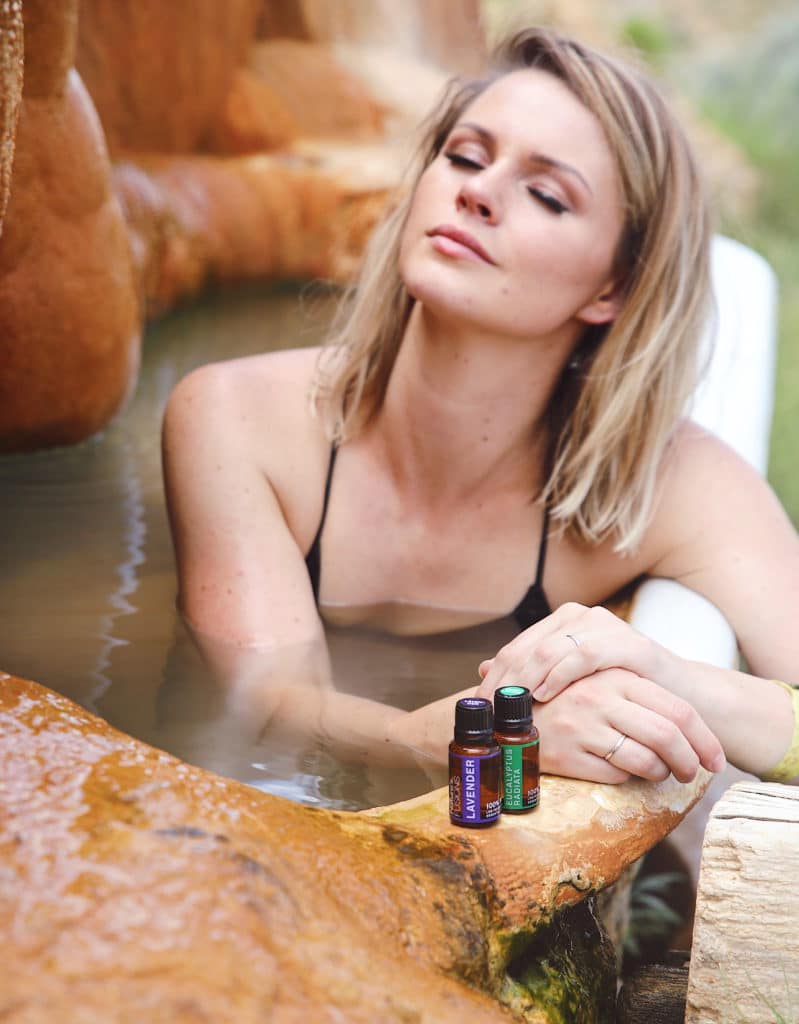 Why Essential Oils are Good for Skin
In order to better understand why essential oils are good for your skin it helps to have an understanding of the properties of essential oils and how they interact with your skin. Arguably the most important property of essential oils when it comes to interacting with your skin is its lipophilicity. That means that it is able to dissolve in fats, oils, and non-polar solvents. It makes sense, given the fact that the word "oil" is included in the very name of the substance.
So why does this matter? Think about the purposes of your skin. It's intended to be a barrier that prevents harmful substances from getting into your body. It's also meant to keep everything in your body. On a much smaller scale, one of the jobs it has is to retain water. Sure, you sweat some water out, but the majority of it stays underneath your skin. In order for it to do that, it needs to be hydrophobic (repels water or scared of water—whichever makes sense to you) in nature, which means it generally tends to prevent water from passing through. In the case of your skin, it's not only hydrophobic, but also lipophilic, which means that essential oils are more readily able to move through your skin and be absorbed by it.

Halloween is just around the corner, and it won't be long before children, teenagers, and fun-loving adults walk the streets in costumes depicting superheroes, cartoon
Read More »
Your skin is the largest organ in your body!
Skin is very protective–That's it's job!
Your skin can cover up to 20 square feet
The average person's skin weighs about 9 pounds
The blood vessels in your skin alone can be over 10 miles long!
Your skin can be between 1.4mm and .2mm thick
Thickest part of skin: feet
Thinnest part of skin: eyelids
Skin has three layer: Epidermis, dermis, and subcutis
Skin is kept healthy from your natural collagen production
Using sunscreen improves the appearance of your skin by protecting it